As the leaves turn gold and the air gets crisp, many cycling enthusiasts are eager to pedal their way through the picturesque autumn landscapes. But before you jump on your bike, let's discuss some key tips to ensure your fall cycling experience is not only enjoyable but also safe.

Dress for the Weather: Autumn weather can be unpredictable. Layer your clothing to adapt to changing temperatures. Don't forget gloves and a hat as extremities can get cold quickly.

Check Your Lights: With daylight hours dwindling, ensure your bike lights are in working order. Visibility is key to safety when cycling in dim light.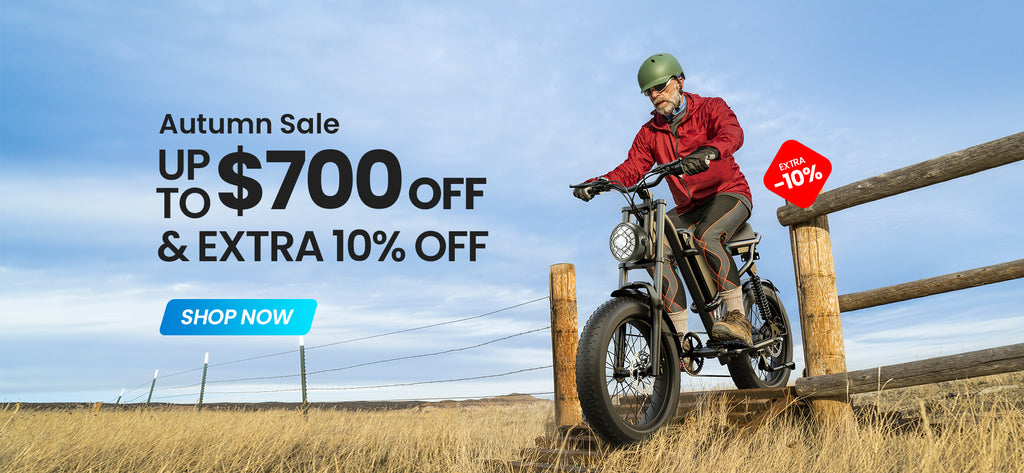 Watch Out for Leaves: Wet or dry, leaves can be slippery. Be cautious on leaf-covered paths, especially around turns.

Hydrate and Fuel: Cooler weather can mask sweat loss. Keep hydrated and pack energy-rich snacks for longer rides.

Bike Maintenance: Check your bike's condition. Brakes and tires are particularly important in the fall due to potentially slippery conditions.

Remember, autumn offers a unique cycling experience, with its cool temperatures and stunning foliage. So gear up, be prepared, and enjoy the Gyroor ride!